Angelina Jolie – The Bisexual Actress
When one wears different hats, it is easy to get toppled unless you balance them the way Angelina Jolie does. As an American actress and filmmaker, Jolie has shown us some interesting characters and stories. As a humanitarian, she has contributed immensely to the troubled and the destitute. As a parent raising a genderfluid child, she sets a beautiful example of being the biggest cheerleader for your child. As a bisexual woman, she tries to normalise the conversations around female sexuality. As an artist, she is well aware of her responsibilities toward her audience, and this is reflected in the way she chooses her characters.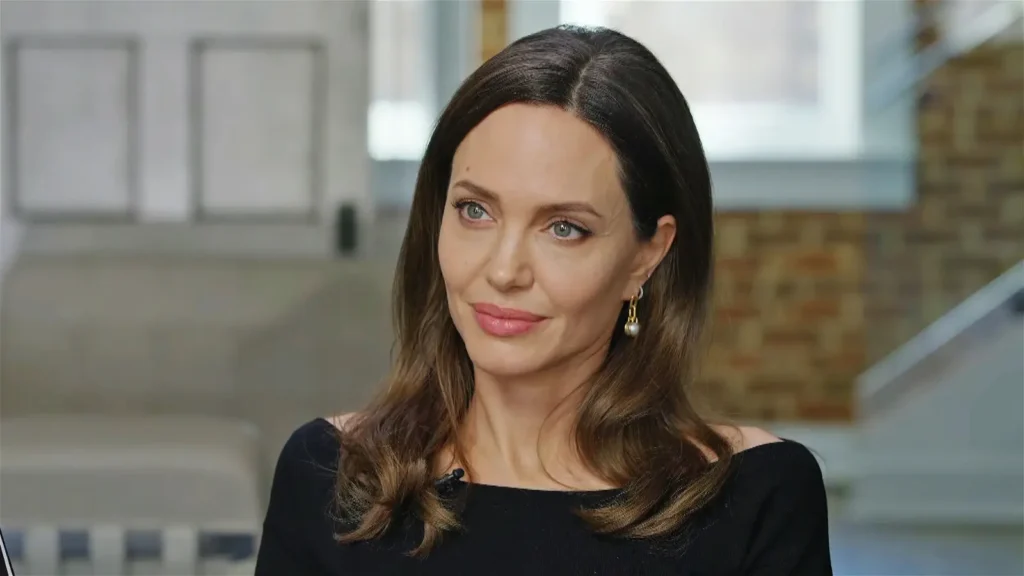 Her range of characters displays her versatility as an actress; from playing a psychopath in Girl, Interrupted to a video game player in Lara Croft: Tomb Raider to a supermodel who tested positive for HIV in Gia, Jolie has moved the needle forward in breaking conventional female roles in cinema. Her character in Girl, Interrupted has a butch femme expression, which has opened many discussions regarding the cultural currency of the butch identity. It was new for the audience at the time to see a woman with a mental illness owning her narrative instead of playing a victim. The usual weapons of shame and guilt did not stop Lisa (her character in Girl, Interrupted) from embracing her expression and sexuality. In an interview with the press, she said, "I always play women I would date." This has a greater impact on breaking the stereotype of a "good girl" to be desired by someone. By publicly announcing that complex women are desirable and attractive, Jolie has helped young women to embrace themselves without fear or shame. Angeline Jolie is known to have fallen in love with a lesbian model and actress Jenny Shimizu on the set of Foxfire(1996). In an interview for a lesbian magazine Girlfriends, Jolie said she is happy to be a sex symbol for men and women. "I would probably have married Jenny if I hadn't married my husband." She never shied away from talking about her relationships in the public space.
Besides fully owning her sexuality, she was supportive when her child Shiloh Jolie-Pitt came out as genderfluid. As a parent, she was available as the child took time to explore themselves. She sets an example for the parents of other queer children to be supportive and empathetic toward them. Pitt and Jolie led with examples of how important it is to foster a healthy and supportive environment for one's kids to feel safe in exploring themselves.

She has taken an interest in working for the benefit of war-torn countries by visiting the refugees and bringing international attention to the damaged spots. She is known for the largest private donation made to the United Nations High Commissioner for Refugees (UNHCR) in 2001. She became a special envoy in 2012 after serving as a UNHCR goodwill ambassador for over a decade. Jolie-Pitt Foundation, which she started with her then-husband Brad Pitt in 2006, advocates against poverty and violence. She was the first to be awarded the Citizen of the World Award by the UN Correspondents Association. Jolie is few of those people who use their privilege for the amelioration of the world.
Image via fandom wire