Know Your AIQA- Akshaj Awasthi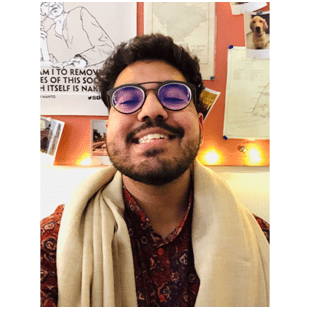 Hi, I'm a History student at Ashoka University(and very, very gay)! There is nothing I would rather be doing than studying what I love and fighting for my community. One day, I hope to become a queer historian- something India has lacked for far too long. I grew up in a rather homophobic environment. It took a long time to gather courage and come out to my parents and friends. But it was so worth it. I can't imagine my older closeted life anymore because of all the love I have received over the past year since coming out. Of course, that still doesn't erase the oppression most of us face- especially if we are not from the typical privileged savarna background that defines the urban queer movement in India. I fall into the second category; and I recognise that one of the primary reasons that allowed me to come out relatively easily was this savarna privilege. AIQA has truly become a second home for me and I leaped at the opportunity of working with an All-India Union that works for a tangible change. So far, it has been an amazing journey.
Akshaj is one of the members of our core committee and in-charge of AIQA's support group.