Oscar Wilde : A literary Icon
Oscar Wilde was an English playwright, writer, poet, and playwright (born Fingal O'Flahertie Wills Wilde). He was noted for his exquisite appearance in the early 1890s in Victorian London and was the master of humorous quips. While at Oxford, Wilde became well-known for his association with the decadent and aesthetic movements. He had long hair and adorned his apartments with blue china, lilies, and peacock feathers. The "aesthetics" had a "languishing attitude" and a flashy, flamboyant clothing sense.
Having purchased 44 Tite Street in Chelsea, Frank Miles, and Oscar Wilde moved there in 1880. This is thought to have been their first significant "special" male friendship. But after the publication of Wilde's Poems in 1881, the relationship between Wilde and Miles quickly ended.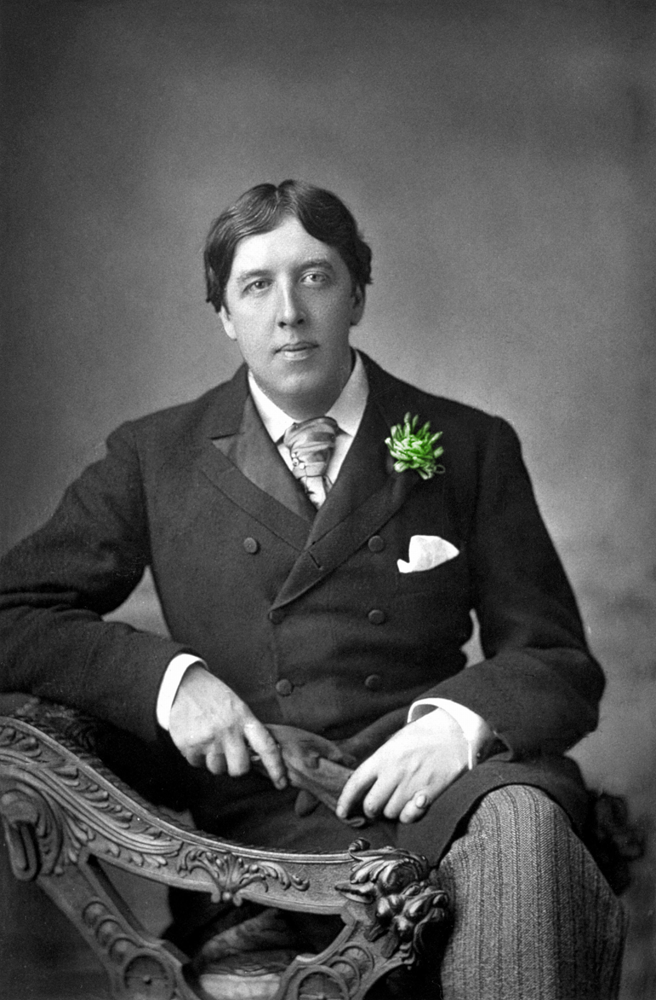 It is noteworthy because his only book, The Picture of Dorian Gray, which was released in 1891, dealt with the issue of criminality and was criticized for being "unclean," "poisonous," and "laden with the mephitic smells of moral and spiritual putrefaction." The Victorian age saw homosexuality as a crime. However, his downfall occurred in 1895, the same year he had his most well-known theatre triumph with The Importance of Being Earnest. Wilde thought that by inciting a scandal, even a private one, he was purposefully upsetting society and undermining the Victorian moral code. Additionally, he believed that his rejection of Victorian morality served as the 'impulse' for his literary career.
Lord Alfred Douglas, aka 'Bosie', a renowned poet and 21-year-old Oxford undergraduate, met Wilde in June 1891. He would later become the writer's own Dorian Gray—his literary muse, evil genius, and restless love. Wilde's openly gay relationship with Douglas was well known. When information about Wilde's private life became public, he was ultimately tried, found guilty, and condemned to prison. The Marquis of Queensberry, Douglas' father, accused him of the crime.
The harshest punishment at the time was imposed on Wilde when he was found guilty of "gross indecency," Victorian-era code for homosexuality. Sir John Sholto Douglas, the father of Douglas, was the target of a lawsuit by Wilde for libel following a string of homophobic remarks. But evidence of his homosexuality—which Wilde had occasionally tried to conceal—was revealed. He tried to hide it for obvious societal and legal reasons and to gain more support and respect from the general public. Oscar Wilde was charged and given a two-year term of hard labour.
During the Lady Windermere's Fan by Oscar Wilde's opening night performance, Wilde told a few of his friends to wear green carnations on their lapels in 1892; the flower gained notoriety as a symbol of the LGBT community. A green carnation on your lapel was a secret, oblique indication that you were a man who liked other men from that point on. "Nature should imitate art and not the reverse." Therefore, the green carnation served as a metaphor. It is frequently asserted that Wilde simply brought the green carnation fashion to London from Paris, where it was popular among gay men. The green carnation just alludes to homosexuality, like so many other things from gay history, particularly during the time when same-sex relationships were forbidden.
Works Cited-
Image Source: https://www.oscarwildetours.com/our-symbol-the-green-carnation/