Queer Representation in Freeform's Shadowhunters
Shadowhunters, or Shadowhunters: The Mortal Instruments, is a supernatural fantasy TV show produced by Constantin Film AG. The series was the adaptation of Cassandra Clare's The Mortal Instruments, with quite a few changes in the plot. The series aired in North America on Freeform from January 12, 2016 – May 6, 2019 and is now available globally on Netflix. The series was made into 55 episodes in 3 seasons, and each episode runs for nearly 42 minutes. The main plot revolves around the idea that "All legends are true," meaning all mythical characters like vampires, seelies (fairies), werewolves, shadowhunters, demons, and angels exist, and all the stories we hear about them are true. The series starred Katherine McNamara as Clary Fairchild, Dominic Sherwood as Jace Herondale, Alberto Rosende as Simon Lewis, Matthew Daddario as Alec Lightwood, Emeraude Toubia as Isabelle Lightwood, Isaiah Mustafa as Luke Garroway, Harry Shum Jr. as Magnus Bane, and Alisha Wainwright as Maia Roberts.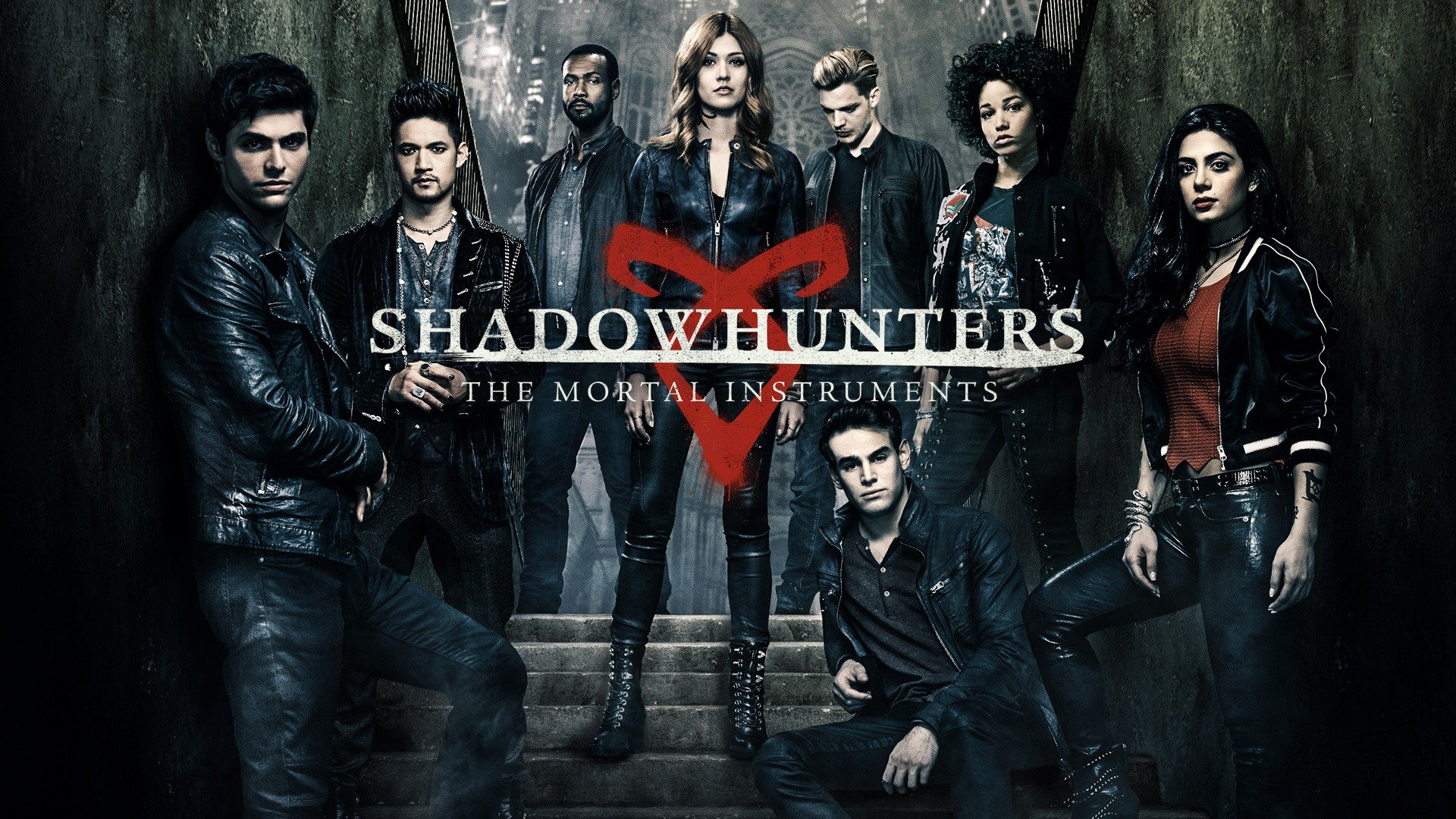 The series begins as Clary Fairchild, a teenage girl on her 18th birthday who has been recently accepted into Brooklyn Academy of Arts, decides to celebrate with her best friend, Simon Lewis. On that evening of the party, she saw three mysterious people with tattoos (runes) on their bodies. She was confused when her friends around her told her they could not see them. Distracted and confused, Clary follows those three into a club and witnesses a fight. She grabs a blade to help them, and as she gets involved in the battle, she believes that she accidentally killed someone. Frantically, she rushes to her mother, Jocelyn Fairchild, who also has runes on her body but has concealed them till now, reveals them to her and fears Clary's safety. At the same time, Jocelyn watches a group of men (demons) trying to enter her home. Understanding the gravity of the situation, Jocelyn asks her friend Dorothea to portal Clary to Luke, her only father figure.
Clary goes to Luke but misinterprets the situation and believes he has betrayed her. Devastated, she returns to her apartment and finds that her mother is missing. A demon waiting for her to return transformed into Dorothea and started asking her about the mortal cup. Then one of the mysterious blonde people she saw at the club, Jace Herondale, comes to rescue her. She, however, was attacked by the demon in the fight and fell unconscious. When she wakes up, she finds herself in bed surrounded by the same three mysterious people, Jace Herondale, Isabelle Lightwood, and Alec Lightwood. They explain to her that they are Shadowhunters, the half-angel blood and half-human blooded beings protecting the human world from demons. Clary realizes she is also a Shadowhunter and sets off for adventures to fight her evil father and save her mother. Her journey to save her mother will reveal many things in the shadow world and involves many self-discoveries. Her selfless struggle to do what is right in many situations will take us on an emotional rollercoaster. The consecutive interesting storylines of other characters filled with humour, drama, romance, and steamy scenes make us stick to our screens till the end of the third season.
The gorgeous cast gave life to the characters, and the unforgettable soundtracks and music by artists like Ruelle, Fleurie, and Alberto Rosende will provide us with goosebumps. The cast was racially and ethnically diverse and normalized the fact that an East Asian can be a bisexual, a Latin man can be asexual, etc. This series became an LGBTQ+ fandom favourite because of the beautiful portrayal of a queer relationship between a Gay Shadowhunter, Alec Lightwood (Matthew Daddario), and a Bisexual Warlock, Magnus Bane (Harry Shum Jr.). Unlike many shows and movies where the queer characters and their relationships end in tragedy or are guided by the "Bury Your Gays" trope, this show, despite being a supernatural fantasy/fiction, succeeded in giving a "Happily Ever After" to Malec (Magnus + Alec).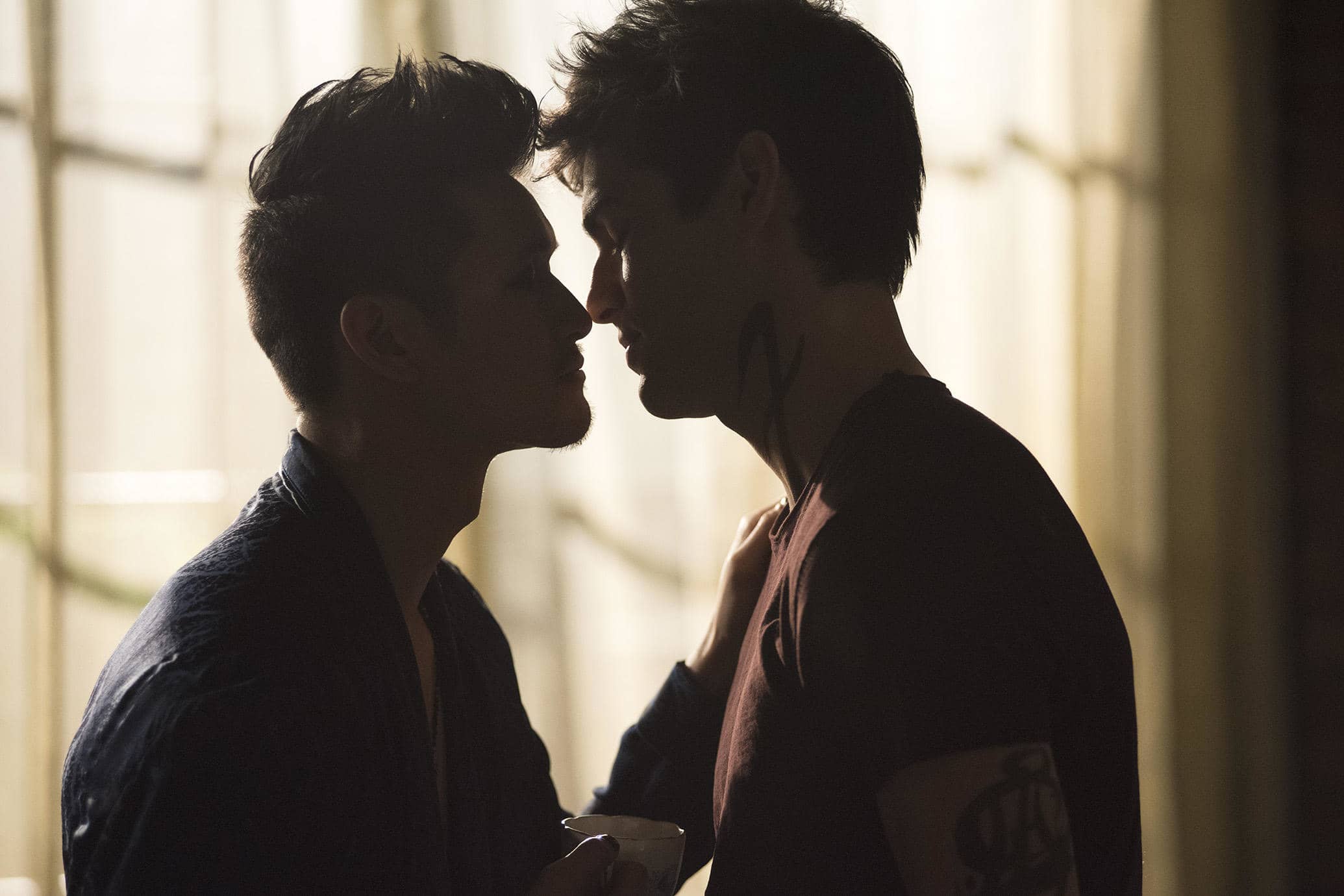 Their characters are quirky yet funny and have their own flaws or weaknesses, and they gradually overcome them throughout the series. The series had a lesbian couple, Ollie and her girlfriend Samantha, who were not overly sexualized and had proper character development. The show also had an asexual character, Raphael Santiago, played by David Castro, and nowhere in the show was he treated differently as if something needed to be fixed. In fact, no queer character or relationship has been treated differently than a heterosexual character or relationship. It could be one of the first and best representations of queer couples and characters in the fantasy/supernatural genre.
This show has attracted considerable criticism from many viewers and analysts, ranging from a cluttered plot, to the inconsistency of the character's development in the show. Indeed, this is not an accurate and complete adaptation of the books. Many who have read the books found it difficult to draw parallels between them and the tv show. However, it would still be a great one-time watch for everyone and might become a favourite show if they did not read the books or plan to in the future. The show, its cast and crew, won many accolades like MTV Fandom Awards for Best New Fandom of the Year, Teen Choice Awards for Choice TV: Breakout Show and Choice TV: Breakout Star, Bisexual Representation Award for Best Bisexual Representation by a Supporting Character Male, People's Choice Awards for Bingeworthy Show of 2018 and Show of 2018 and, GLAAD Awards for Outstanding Drama Series.