Ahmed Aijaz : A conversation with Queer Icon and grassroots Activist
By Meghna Mehra
"I wish the coming generations don't have to face rejection, stigma, social stress, discrimation or violence for who they are." – Ahmed Aijaz
When one things of an activists in our community, many big names flash in front of our eyes. It is no news that coming from the margins and places where disputes are common, queerness has different definitions and different form of struggles. Today we are talking about Ahmed Aijaz who is not only a queer muslims but also a kashmiri, for him, queerness comes at a cost. Like all of us, the cost is the struggle. This grassroots level activist is making a difference for all those who suffer in silence. Let's read more about him today and his journey. Disclaimer: the views shared in the article are personal views.
Questions – 1. What do you identify as and what are your pronouns ? How old were you when you realised this ?
Ahmed : I identify as cisqueer individual and my preferred pronouns are he/him.I think I realised it very earlier in my late childhood. It's that all important first step every queer person needs to take, a monumental, important and personal transition we all go through. For some of us it's made a lot harder because of external pressures we face from family, society and religion.I come from a very religious Kashmiri Muslim family. The religion influenced by culture largely determine your position as a queer person in society where you your existence is dwindled to a socil other. Therefore, as a young queer boy, I grew up thinking that those feelings I had were wrong, akin to an illness, something I had to suppress.Because of this, self acceptance came later on in my life… Now I'm finally able to accept who I am and feel proud of it. It was a long journey that began with confronting thoughts I had going on in my head like "Being queer is wrong", ", "What will all my relatives or friends think?", "What will my parents think?!"…The main thing that helped me overcome all the anxieties I had about my queerness was to educate myself about it, educate myself about my religion and culture as well. Negotiating between my religion and my queerness was never difficult because I researched well about my religion. I realised that the homophobia existing in Islam is more cultural and less theological. Islam doesn't proscribe LGBT community. The core values of Islam or for that matter any religion are based on acceptance, tolerance and love. There is no scope of rejection anywhere.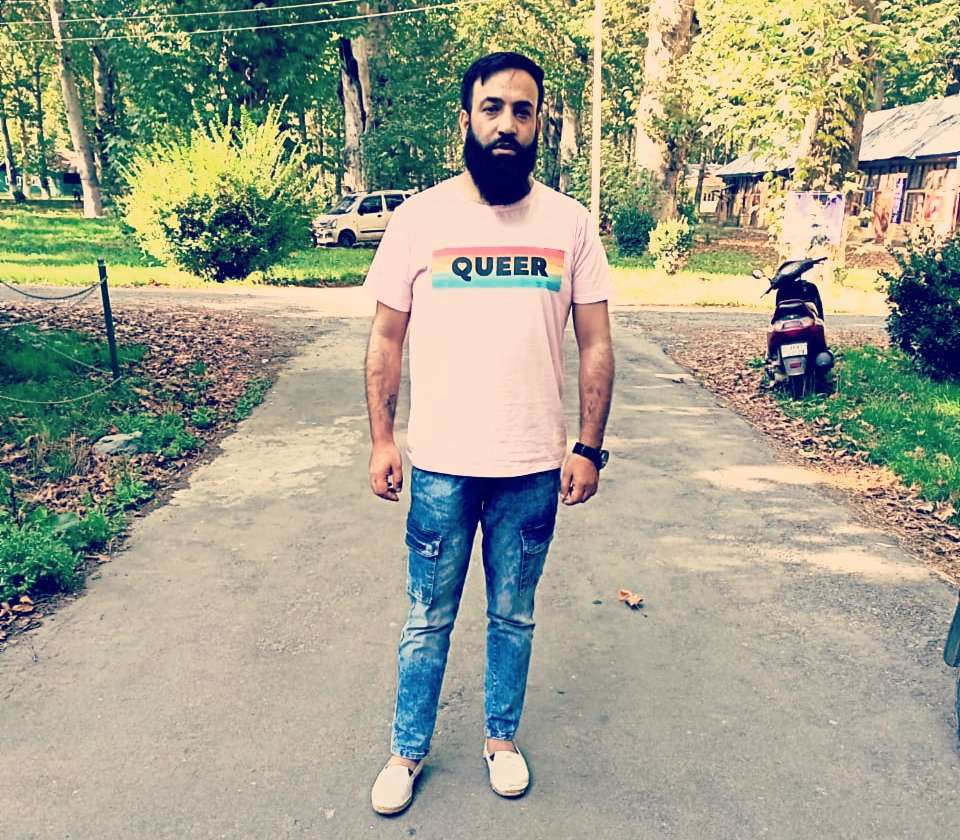 "My existence as a queer person cuts across various intersections, being a Kashmiri, Muslim living in the most militralised zone depicts multiple layers of oppression." -Ahmed Aijaz
2. As a religious person, how much it affected you as almost every religion is anti queer in some aspect ?
Ahmed: Our relationships with God, to our culture and our social circles, our relationships with queerness and queer culture, each is infinitely variable and shifts and evolves through time and the experience of humanity. Yet it is ours and the stories that we have, our struggles, and our triumphs. We have voices that deserve to be heard, not exploited for the gains of those who hate us. For queer Muslims I would like to tell them that their existence and their struggles are valid. It is perfectly ok to be queer or Trans and Muslim.Live your truth and the world will love you for it. If you're a Muslim struggling with any parts of your identity, you don't have to leave any of your part. Find faith on my own terms and accept yourself for who you are.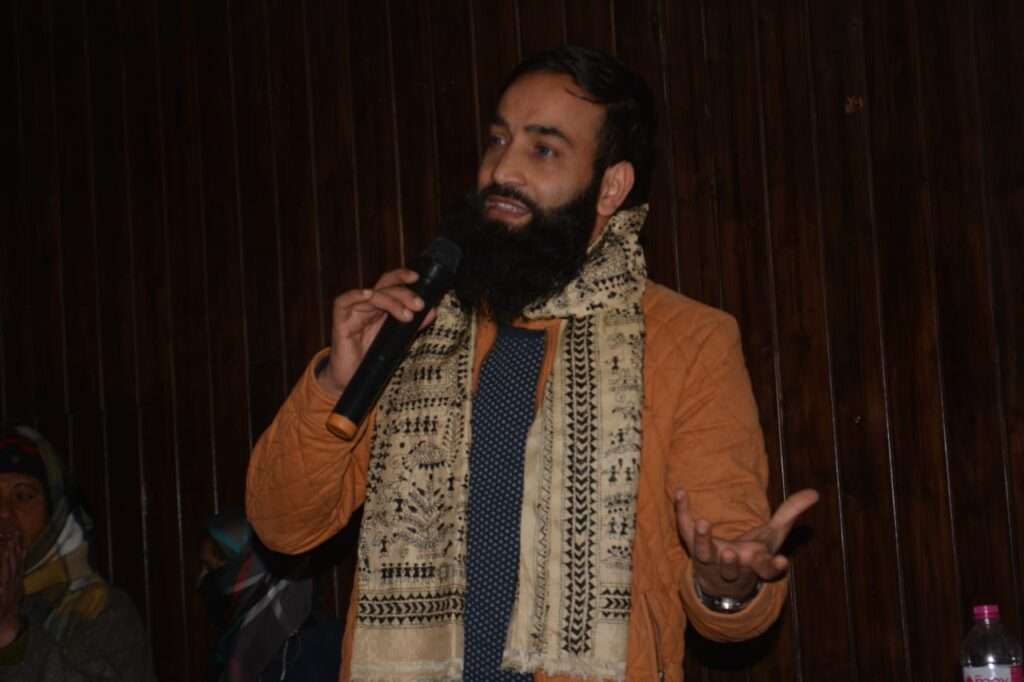 3. Being kashmiri means navigating through a lot of political struggle, what does it entail for kashmiri queers ?
Ahmed: My existence as a queer person cuts across various intersections, being a Kashmiri, Muslim living in the most militralised zone depicts multiple layers of oppression.Being a Kashmiri queer Muslim your existence is hyper political, you have to constantly strive to safeguard your all identities from systemic erasure, settler colonialism, Islamophobia and homophobia.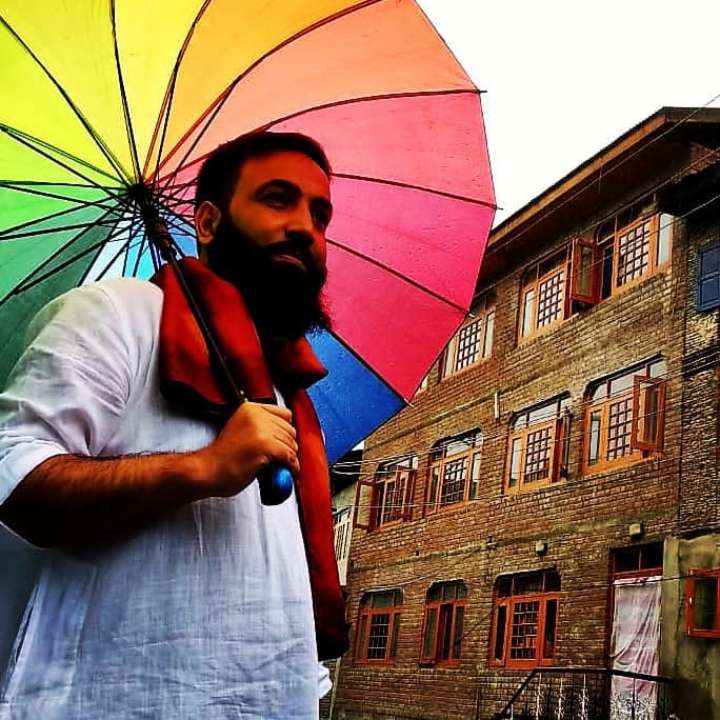 4. Tell us more about Sonzal Welfare Trust and the work it does?
Ahmed : Sonzal in Kashmiri means 🌈 (rainbow). Sonzal is exclusively working for the wellbeing of gender and sexual minorities in Kashmir. Right now we have three major interventions including mental health programme (where we provide counselling and LGBT affirmative therapy to community members and their significant others), creation of safe physical spaces for community belongingness, participation and wellbeing and psychosocial rehabilitation and capacity building.
5. Often the queer community of Kashmir gets targeted by right wingers(both Hindu and Muslim), how do you counter that?
Ahmed: We counter rightwingers with love. Love is the only thing that we can give to anyone.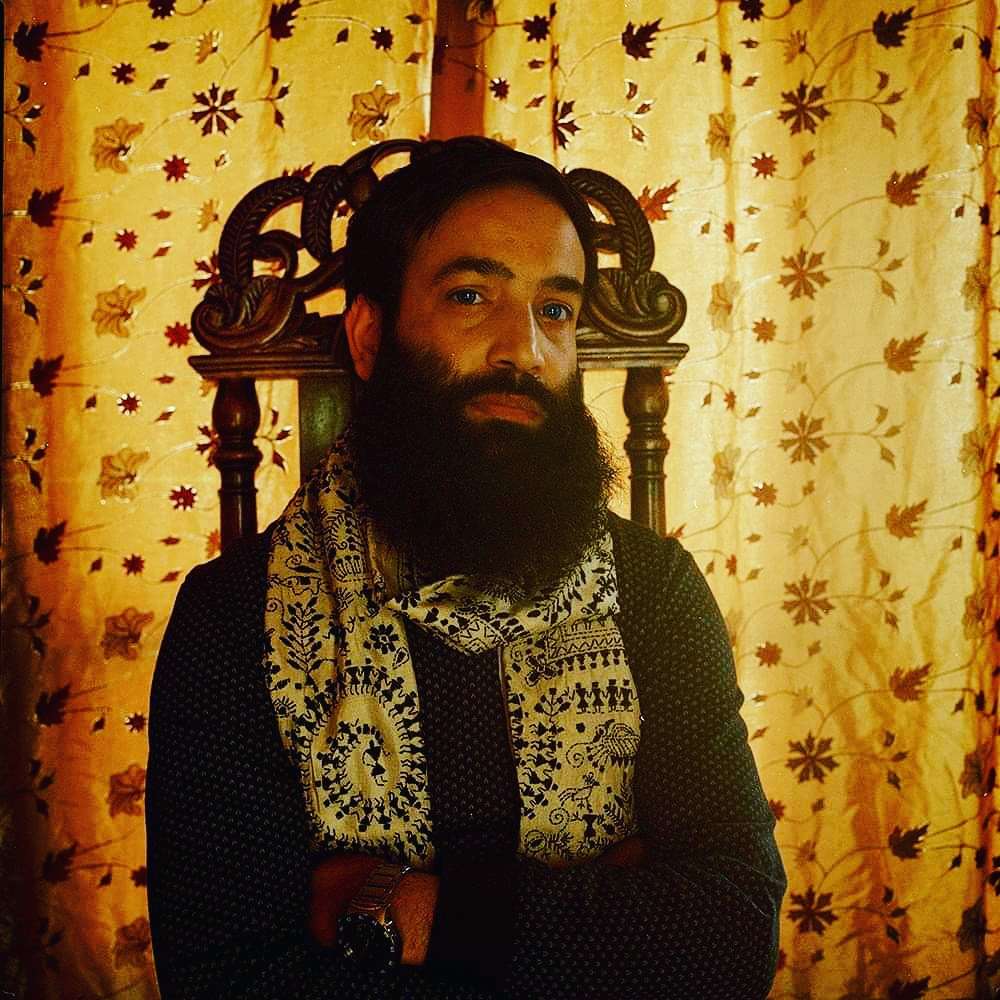 6. As a queer person, what are the challenges that you wish the next generation of queer community may never face ?
Ahmed: I wish the coming generations don't have to face rejection, stigma, social stress, discrimation or violence for who they are.
If you are a queer and kashmiri and need help, feel free to reach out to Sonzal Welfare Trust on instagram! Tell us what you think about Ahmed's interview.