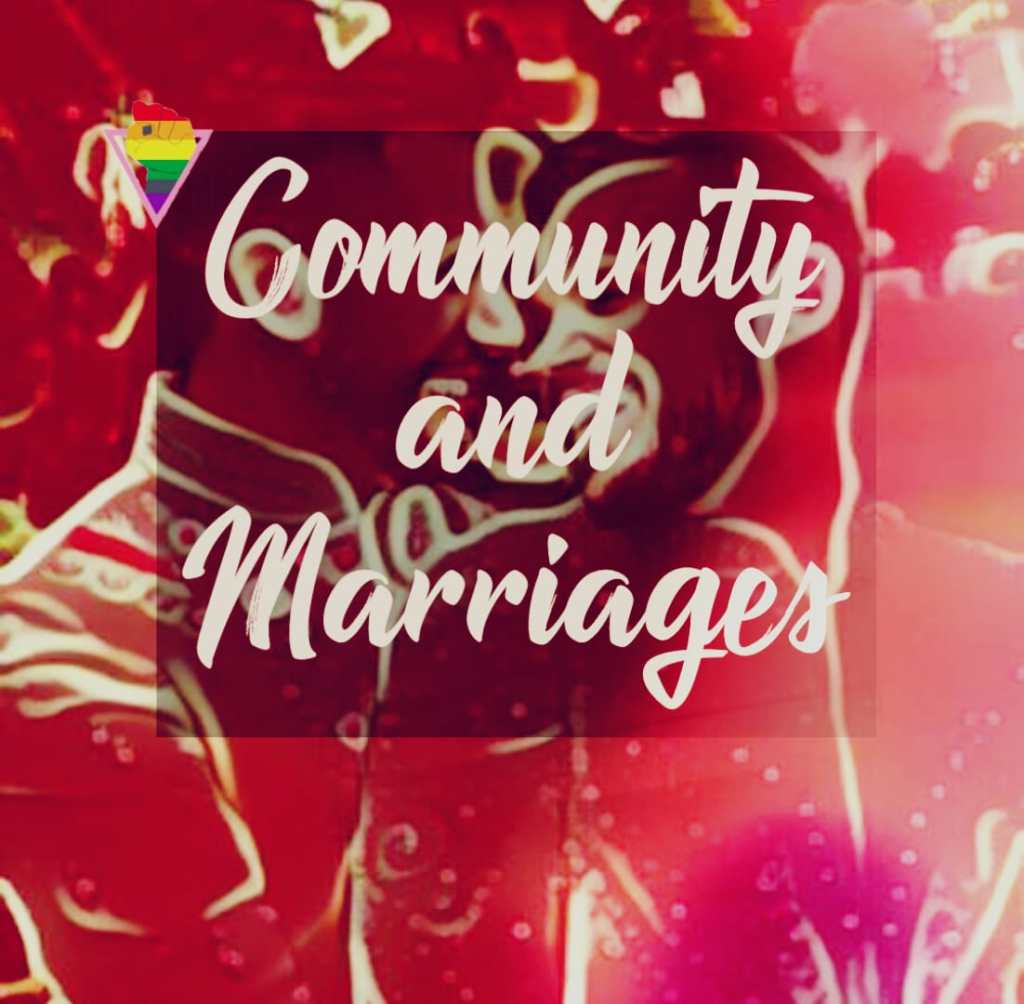 In the movie Ek Ladki Ko Dekha To Aisa Laga, a young Sweety is seen drawing her dream wedding in her diary. The drawing is one of a big-fat Indian wedding but instead of drawing her Prince Charming in a wedding sherwani, she draws her Cinderella in typical red sari that brides wear for their weddings. Like a lot of queer people in this country- where queer relationships are so stigmatised, Sweety has to keep this drawing and all of her dreams to her diary thinking that they'll never come true.
There are a lot of legal and social barriers that a queer person faces in their life. Some examples would be job discrimination, denial of housing and losing access to healthcare. But none of them are as symbolic as lack of recognition of same sex marriage both legally and socially. Among 200+ countries, only around 30 countries legally recognise a marriage and civil unions between two people of the same sex and confer the same benefits. In Asia, except Taiwan, no other country legally recognises marriage between two queer individuals.
India has been making progress when it comes to LGBTQ+ rights, especially since the partial repeal of the draconian Section 377 of IPC by the Supreme Court in 2018. However same sex marriages are not legally recognised in India. The Government of India in their legal arguments during the hearings of the constitutionality of 377 explicitly asked the Court to not rule on the issue of marriage and other areas of discrimination.
However lack of legal recognition doesn't mean that there is a ban on social marriage between queer individuals. Recently a lot of queer couples are holding elaborate wedding ceremonies. During Durga Puja in 2007 that Kolkata-based entrepreneur Shaswata Lahiri and fashion designer Diyasha Bhattacharya a trans woman got married in a temple in north Kolkata. Hrishi Sathawane and Vinh met on a gay dating website and started dating in 2016. After dating for some time, the couple planned a road trip to Australia, where Hrishi attended Vinh's cousin's wedding. Vinh's family instantly accepted Hrishi. Shortly after their road trip, Vinh proposed Hrishi and the couple got married in a traditional Hindu ceremony at Yavatmal in Maharashtra. Suchandra Das and Shreemoyee Mukherjee, two women met each other in 2012 and after dating for three years, they had a traditional Bengali wedding which was arranged by their friends in 2015. Bateka Palang and Maleka Nilsa, two tribal girls from Odisha's Koraput district not only got married, but their profound love for each other compelled their families to accept their marriage. The girls are cousins and first met when Bateka visited Maleka's home. There was an instant connection between the two and they realised that they are made for each other. Initially, the family and the villagers were against their union but after many failed attempts of separating Bateka and Maleka, they arranged a traditional tribal wedding for the girls. These traditional weddings are obviously important to people. It allows queer people to derive happiness and validation knowing that their love is same and equal in the eyes of their God and culture. It gives them a way to celebrate their love and relationship after having to suppress it due to the usual conservative nature of family.
However this is not enough. Denial of legal recognition of these marriages is not only morally unjust and discriminatory, but it also means that queer people don't have the access to a lot of benefits that others have. Since the marriages are not legally recognised, there is no divorce law and provision of law. It denies the succession of property to the spouse if the person dies without a will a. It would also mean that the spouse cannot have their name on their deceased partner's death certificate. Hence it is imperative that these marriages gain legal recognition. After the removal of 377, things are going to look more hopeful. As more people feel safe to come out to their friends and families, the idea of marriage equality will definitely gain more traction. Moreover the influence of movies like Ek Ladki Ko Dekha to Aisa Laga is going to make a positive impact. In fact in 2019 Lok Sabha elections, the manifesto of the CPI (M) party promised same sex marriage law, anti-discrimination law and reservation for transgender people. Even though the manifesto of Congress in these elections didn't talk about marriage equality, the idea of LGBT rights and gender sensitization has made its way.
We are making progress. I know it seems to go at a very slow, often seeming to go backward considering what happened Transgender Bill in the Parliament, but we'll get there, shattering all the hurdles.
Written By – Raj
Sources:
https://www.hixic.com/deepakkumarsingh/5-indian-samesex-couples-who-had-their-happily-ever-after-moment