EK LADKI KO DEKHA TO AISA LAGA – REVIEW
Movie name: Ek Ladki Ko Dekha To Aisa Laga
Director: Shelly Chopra Dhar
Cast: Sonam K Ahuja, Anil Kapoor, Rajkummar Rao, Juhi Chawla, Regina Cassandra, Madhumalti Kapoor, Seema Pahwa and Abhishek Duhan
Release date: February 1' 2019
Rating: 7.5/10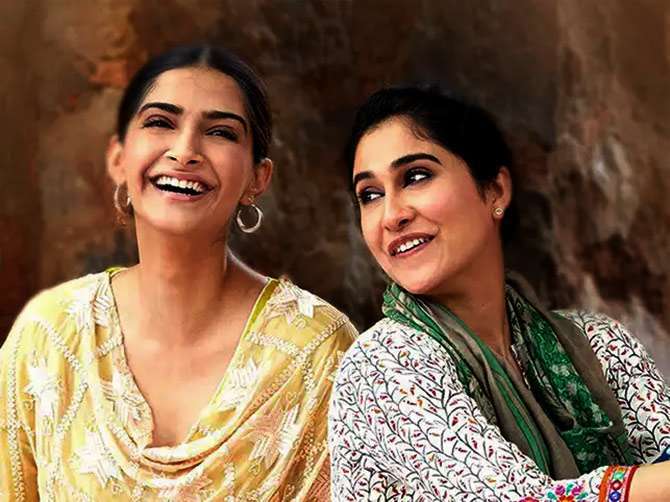 The movie revolves around Sweety who (Sonam Kapoor) who runs into Sahil (Rajkummar Rao) in a theatre. For him, it's love at first sight but she has eyes for someone else! To win her love, he shifts base to where she lives – Moga, Punjab but ultimately finds out that there is no man in her life, rather she loves another woman!
After section 377 was decriminalised in India in 2018, people wondered how was Bollywood going to adapt to that. Well, Bollywood shared with us a piece of wholesome cinema featuring India's first modern lesbian love story. Ek Ladki Ko Dekha Toh Aisa Laga (ELKDTAL) is a tale of acceptance, hardships and finding love and following your heart. It does have a fair share of the stereotypes which almost every kid from the queer community might have faced atleast once on their life, but despite it all, it tells a decent and heart-warming tale of a homosexual couple.
The opening is like a meet-cute, where boy sees girl, boy falls in love, boy follows girl to win her heart but it is only after that that the story takes a U turn. It is a bit predictable because we have the typical, conservative Punjabi family including the father, Beeji (grandmother) and Veerji (elder brother), all of who consider same-sex relationship a taboo. It stretches a little but Sweety's confession was just on-point. The film then changes gears and moves onto the portrayal of Sweety being trapped in her own self.
A bit dramatic, ELKDTAL brings forward a progressive point of view which discusses the important topic of feelings and liberties of love! All this becomes the strength of the movie and takes it to the next level. Sonam K Ahuja as Sweety steals the limelight but the bulk of the entertainment comes through Anil Kapoor, Juhi Chawla and Rajkummar Rao's performance. These are the characters who come in with a veritable punch. Additionally, Seema Pahwa, Madhumalti Kapoor, Abhishek Duhan, Regina Cassandra and Brijendra Kala are amazing as supporting characters. Special appreciation for Regina Cassandra for portraying Sweety's love interest Kuhu who plays her character with conviction.
ELKDTAL attempts at normalising everyone who the society considers a misfit and are never accepted in the society or ignored. The 'siyappa' in this story is all about a girl!
The film smashes the patriarchal ideas of what's right and what's not and tells us this amazingly 'normal' love story of 2 girls at a time when Bollywood and India needed it the most. It kind of follows in the footsteps of the Hollywood film 'Love Simon' but transports us into their own territory.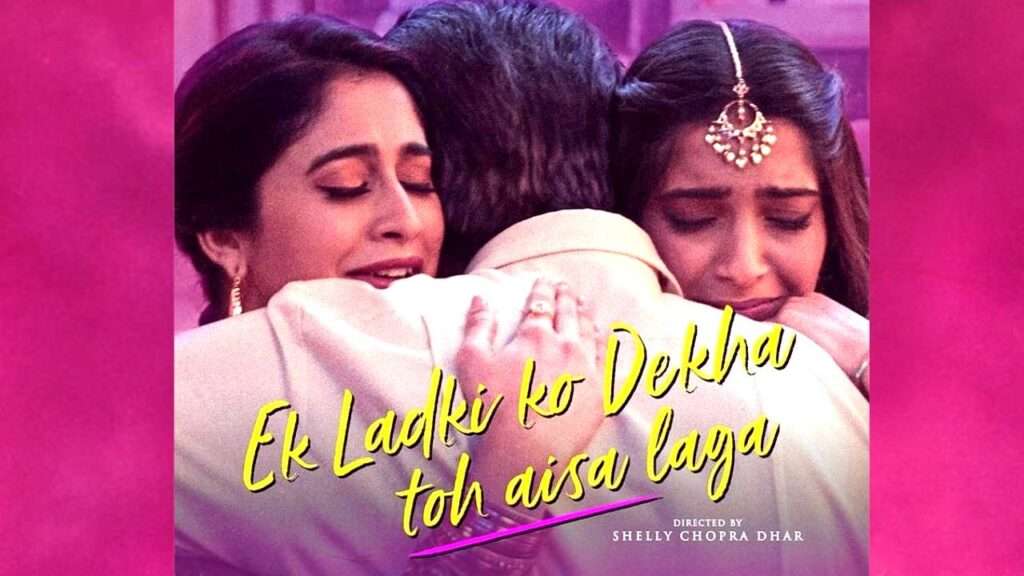 The director – Shelly Chopra Dhar never shy's away from the portrayal of 'something new' and with this film, she does it again. This is not just a movie about Sweety and her relationship with Kuhu (who is from the same gender0, rather it is about choosing who we want to love, about having to hide our truth, about the societal norms which suffocate us because of our identity and it is about our personal choices.
ELKDTAL makes very amazing and valid points without looking extra preachy or crowded for that matter. It is a film that I highly recommend due to the sensitivity around the LGBTQ+ community in the entertainment industry and how they have mocked for as long as we can remember. This underrated gem of cinema is just a heart – warming passage of acceptance, love, choices, self – realisation and most importantly – personal growth!