The nine-episode, binge-worthy web series on amazon prime follows the life of Tara Khanna (Sobhita Dhulipala) and Karan Mehra (Arjun Mathur) — two Delhi-based wedding planners who are determined to stay a step ahead of their rivals 'Harmony' simultaneously navigating hurdles in their personal lives. Each episode of Made in Heaven tackles a differing wedding-related issue, directed by Zoya Akhtar, Nitya Mehra, Alankrita Shrivastava, and Prashant Nair. Every wedding that Tara and Karan create for their clients brings them even more complicated situations where they are often forced to come to terms with their prejudices and social conditioning and often do things that would ideally not be a protagonists' choice.
Through all the social commentary that the show has tried to touch, it has been able to do complete justice to concepts of class and sexuality that the newest working and earning generation of the subcontinent has only just begun to come to terms with. This is portrayed through Karan Mehra's character, a gay man living debt-ridden and alone in a building where his landlord seems to keep an eye on him. In his flashbacks, we get a glimpse of his struggle with internalized homophobia throughout his childhood, and is now well into his 30s fighting the world's bigotry. Unlike the rampant queer baiting we see in uncountable Indian shows, Karan's sexuality is not just seeming to foreshadow but is an actual maker of the story of his life in the show, while also not being the only redeeming thing about his character. In an interview conducted by Hindustan Times, the director of the show, Nitya Mehra spoke about how liberating it is to make content for online streaming platforms as they are not subject to the often backward and stringent censorship laws of the country. It is this freedom that has let the creators of Made in Heaven explore love, sex, hesitation, and passion among all the nuances of relationships either straight or homosexual. However, Karan is much more than a token gay character who steps beyond the hetero-normative structures of society. While his life is full of secrets and 'shame', it is evident that he does not fear owning his sexuality. Viewers get to see him acknowledge his privileges of being an educated, upper-middle-class person in Delhi. One of the turning points of both the series and his life is the time he realizes the consequences he had to face in jail despite all his privileges.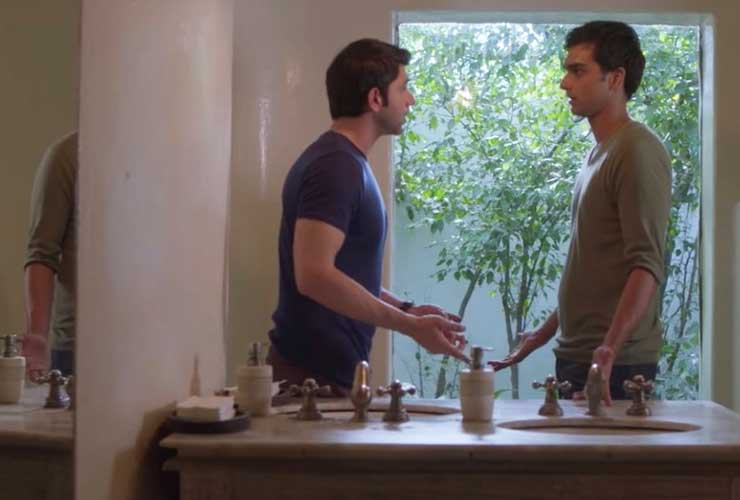 Despite all of Karan's favorable qualities, his ability to have an actual relationship is somehow hindered by his past. And we get to know when he meets with Nawab. The scene when Karan meets his childhood love Nawab again after years perfectly captures the anticipation, the fear of having ruined everything in the past, and the anxiety that settles in after all the years of hating and loving each other. These flashback scenes bring out the essence of what affected Karan's faith in relationships and why he could never truly accept having one of his own. It was this love that made him refuse to even consider one of his date's ideas of seeing where his relationship can go with him. However, in the end, Karan emerges as a strong man who is great at his work, is an amazing friend and human being.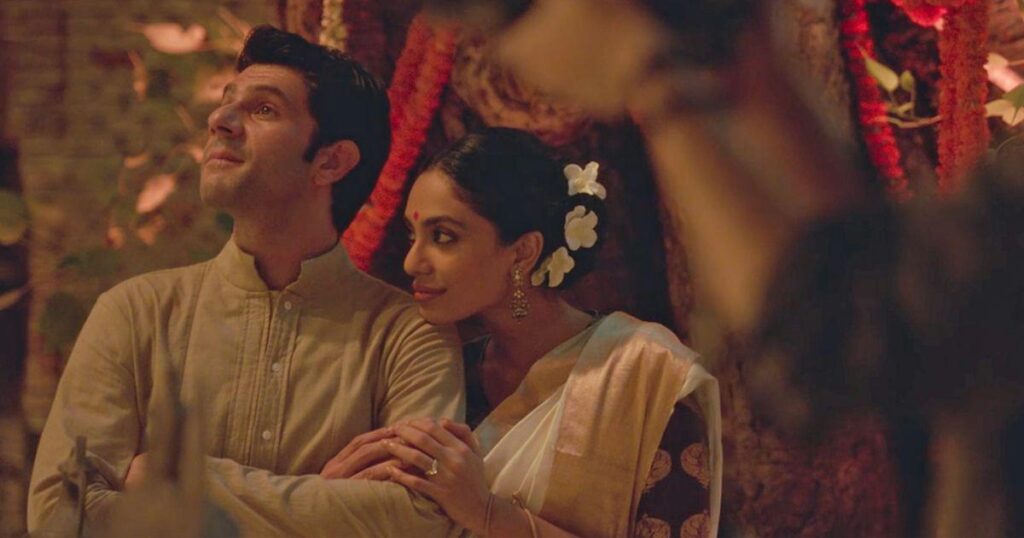 While the center of the series remains the rich and elite class of Delhi, the focus of it remains the issues that are often swept under the carpet or closeted. Issues like dowry, the search for a 'pure' bride, beauty pageants to look for brides, honor killings, molestation, questionable Indian customs, and the class divide of India can be seen to be dealt with clients and their idea of marriage. The narrative not only addresses these issues but also leaves much space for the viewers for contemplation and self-interrogation of the society, their identity, customs, beliefs, and marriage as an institution. However, there is still a gap in the show – it remains distant from dealing with the caste problem. The clients of the elite class, even with their education and privileges, restrict the meaning of marriage to mutual concessions and compromises in the name of honor, money, and class. Made in Heaven at its essence is a show about the struggle for acceptance and belonging. Its focus is on a certain pool of people who remain marginalized in the context of the mainstream and the urban elite and their battle to fit in. The themes revolve around gender wars, class wars, and wars fought to legitimise sexual identity. It is genuinely impressive how much of these seemingly complex themes the directors pack into 9-episodes without reducing their gravity. The directors were able to churn out a beautiful behind-the-scenes catalog on love, loss, lies, rage, betrayal, and everything one should not be experiencing on the most important day of their life.