Panel discussion on Queer and Trans Women for Change
All India Queer Association (AIQA) is a queer feminist, socialist, and ambedkarite organization that believes in the principles of justice, equality, fraternity, freedom, and liberty.
We are hosting a Panel discussion on Queer and Trans Women for Change on 07 March 2021 from 6 PM to 8 PM where we strive to break the gender binaries within the social structure.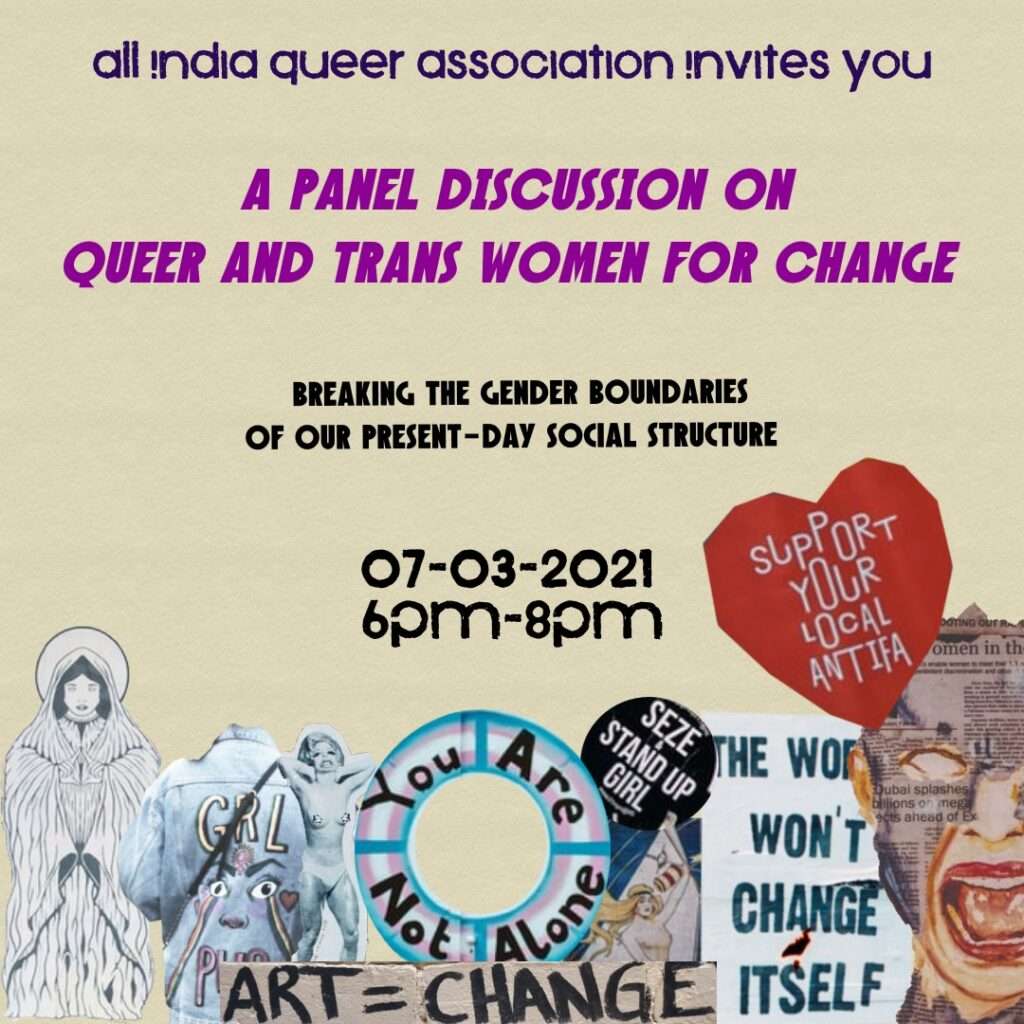 The panelists would include queer and trans women rights practitioners who are challenging the norms and fighting for autonomy given under the Constitution of India and many International Regulations.
The intention is to motivate and encourage the suppressed voices, build confidence and raise awareness among the community itself against marginalization of queer and trans women. It has been a struggle for many to survive and get platform within the upper caste upper class privileged mainland spaces and it is highly condemned by a group like AIQA.
We expect ourselves to locate the privilege and work through it. We are hoping to have a diverse group of panelists who can help us learn from their life experiences and inspire to help challenge the system which is highly patriarchal and heteronormative.