Sex Education on Netflix : A Review
By: Aadya Sharma
Sex education, although a crucial subject, is often overlooked in India. The closest we'll come to that" debate in India right now is Netflix's Sex Education. So let's discuss why sex education is important in India:
This Netflix series revolves around the lives of high school students and highlights issues related to sex, relationships, and identity. Since the beginning of time, there have been many social stigmas attached to sex, which makes conversations regarding sex and sexual health challenging for young people.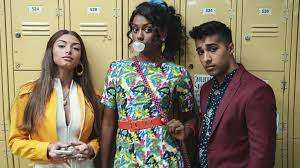 This show has become fairly popular and received critical acclaim for its compassionate and realistic portrayal of these issues.
 As we all know, there's a lot of stigma in India associated with the subject of relationships and sexual intercourse, which makes conversations around sex and relationships incredibly hard. To reduce the stigma surrounding these topics, this show encourages a candid and open discussion about the same, and it also encourages observers to have cordial, nonjudgmental conversations about sex and relationships.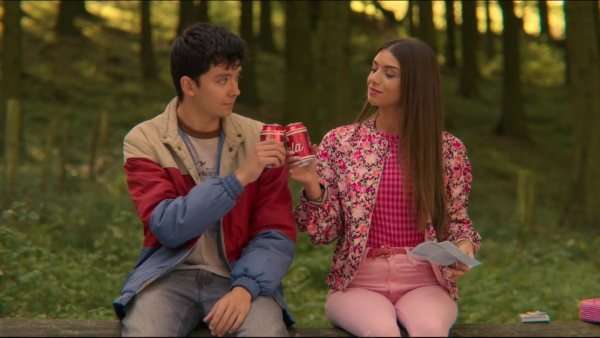 It promotes inclusion and diversity by including characters from different backgrounds, genders, and sexual orientations, challenging stereotypes, and instilling respect for diversity. 
It also provides us with an accurate representation of marginalized groups and communities. As the show has an inclusive storyline, it explores the experiences of LGBTQIA+ characters and characters with disabilities.
This representation is crucial for breaking down stereotypes and increasing visibility and acceptance. The show talks about significant societal concerns and addresses controversial and under-discussed subjects including abortion, STIs, and mental health.
Netflix's Sex Education is an uplifting look at these topics that can benefit both individuals and society as a whole.
With new seasons coming up of the popular show, there were expectations from the show to cover new issues. Sex Education focuses on teenage drama and highlights various issues in a glamourized manner yet it is having depictions laid with a hint of magic realism as compared to its other counterparts such as Euphoria that has been under critics' scanner for hypersexuality, using dramatic effects while not creating awareness but having mere depictions.
Image credits – rotten tomatoes
Image credits – filmi beat