The Formidable Warrior: Gauri Sawant
tw: mention of transphobia, misogyny and slurs.
Born as Ganesh Sawant, the son of a police officer, she was raised in a very machoistic environment and due to a 10-year age gap between her mother's pregnancies, her mother didn't want her in the first place! "She didn't want me to come into this world, and even tried to get an abortion in the seventh month.
"But the doctor told her that this baby was now so evolved and strong that one couldn't destroy her even if she were slammed against a wall. It was into such yes-and-no back-and-forth circumstances that I was born, so I also turned out with equally confused gender identity," – Gauri.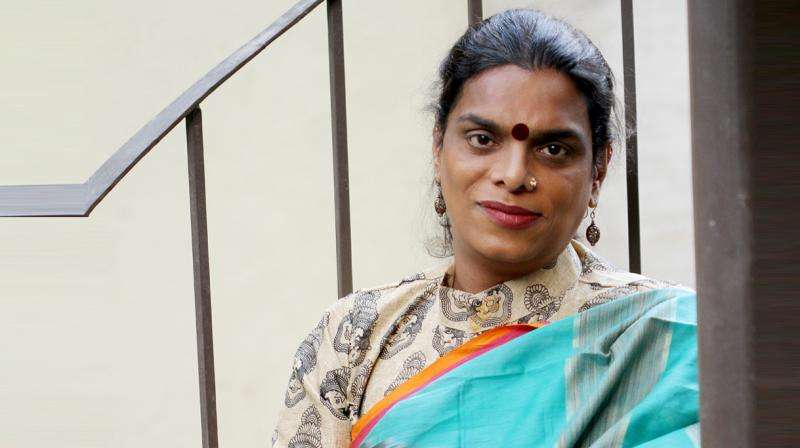 She did not feel different in the first few years of her life but as Gauri grew older, she had to tick the boxes that put her into a box where her feminine aspects and flamboyance could be quashed. "I didn't feel like a hijra or girl, but I knew I had some unusual traits. I would always make friends with the girls and never played with the boys. I loved to play Ghar-Ghar (House) with the girls—plucking leaves from the ajwain trees and cutting them into little Rotis with the cap of a Thumbs Up and so on, collecting sing-dana and pretend to boil them in the cooker—I enjoyed it all so much! I would get yelled at about this a lot at home. But I never changed,".
After transferring to Mumbai, her father was once told by the principal of Gauri's school about her feminine traits but he never paid attention and that set off a series of unfortunate events for Gauri; her father took his anger out on her, didn't look eye to eye and ultimately stopped talking to her completely! "When he would come home, I would quickly rush to the bedroom. He used to not see my face. It was not his fault. My behavior was so effeminate that anybody and everybody would make fun of me, calling me names. Dad would fire bullets at work and come home to a son that everyone made fun of. He was not always like this. When I was young, like every other father, he would take me on bike rides and love me equally. But there has never been any discourse in my family about sexuality, gender, etc; they were not sensitized at all. Once, my father told me, 'Tu road pe taali bajaate ghoomega'. It hurt me a lot. This other time, when I called him for some work, my 'hello' itself was different, so he told me, 'Kya hijre jaisa baat karta hai' (why do you talk like a eunuch?) So, I never answered the phone when he would call," – Gauri.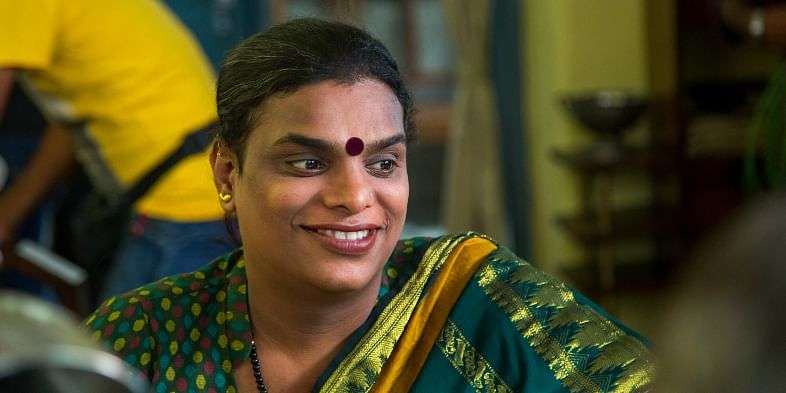 After all this, one day, at the age of 17, with 60 bucks in the pocket, she left the city. Fortunately, she never had to beg! She earned 1500 bucks every month and there on, she started speaking and motivating people caught in an identity crisis to embrace their true selves! She left her biological sex behind formally when the supreme court of India made a landmark ruling of recognizing the third gender. She then chose to transform into a 'hijra'; "I knew the reality, I did not want to become a woman—people would not accept me and my body as that of a woman even if I got the painful procedure done,". Being a woman, she has worked with lots and lots of people and she now spreads awareness about legal rights, sex work, and STDs because her own mother was an HIV-positive sex worker who died when she was 5.
She went on to file petitions for acquiring basic rights for the LGBTQ community like getting AADHAAR cards and even though the Indian Government didn't allow a member of the LGBTQ community to get formal custody of a child, Gauri has left no stone unturned to raise Gayatri as her own daughter. Her daughter wishes to be a doctor but her biggest wish for Gayatri is for her to become a great human being; a human who accepts everyone in their true self and can distinguish right from wrong.
She was told over and over that she isn't a woman – today, she is a mother. She was told over and over that she does not exist in the eyes of law and that she has no rights – she took in an orphan girl to protect her from child sex trafficking. She is the epitome of the best that human nature has to offer and that is what makes her one formidable warrior! Gauri inspires our community and AIQA salutes the spirit of her work.