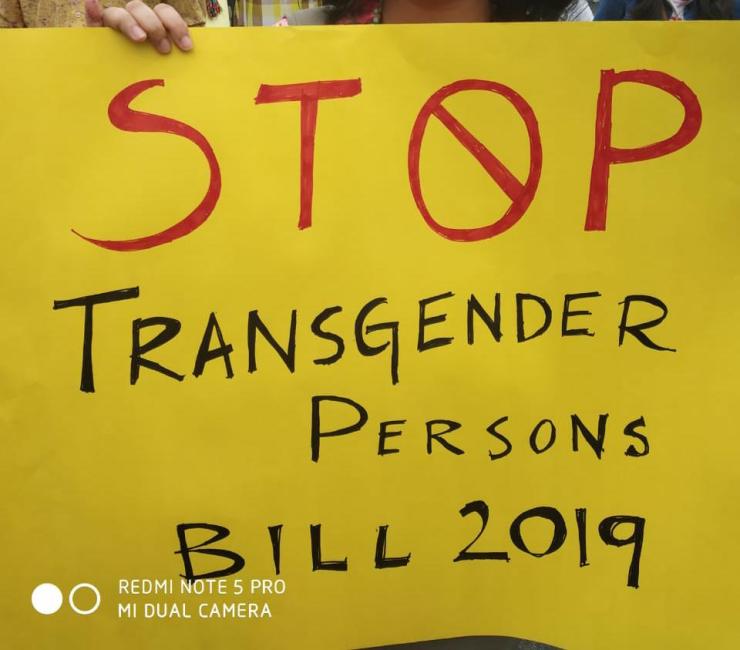 The so called "Trans Right Bill", inspire of great repulsion by our community on 24th , the pride it's here . The bill is inhumane not only for trans folks, but it completely neglects the existence of us, what about gender non confirming what about queer people, I may be longing for a day when I need to strip off in front of unknown panel to prove I'm queer, wat surgery do they want from us? None of my cis-gender friends have to go through this humiliating process! If you talk about equality why don't you create a sex-assignment, I mean, sex verification panel to all human beings irrespective of their sexual preference and behavorial instincts. We live in a secular nation that too in 2019 what an irony! US and then India, sad to know that humanity is losing it's definition.
No matter where you are from the community ,whether or not this bill affects you, we all can raise our voices against it as humans, against this humiliating inhumane bill, which is actually a trans right murder bill.
Vinay- Vice President , AIQA Delhi.
Student of hospitality- IHM PUSA
Proud and loud. We stand against it .
Long live the spectrum.