Amrita Sher-Gil – India's "Frida Kalho"
By PoojaI (IG: @bypoojai )
"I can only paint in India. Europe belongs to Picasso, Matisse, Braque. India belongs only to me."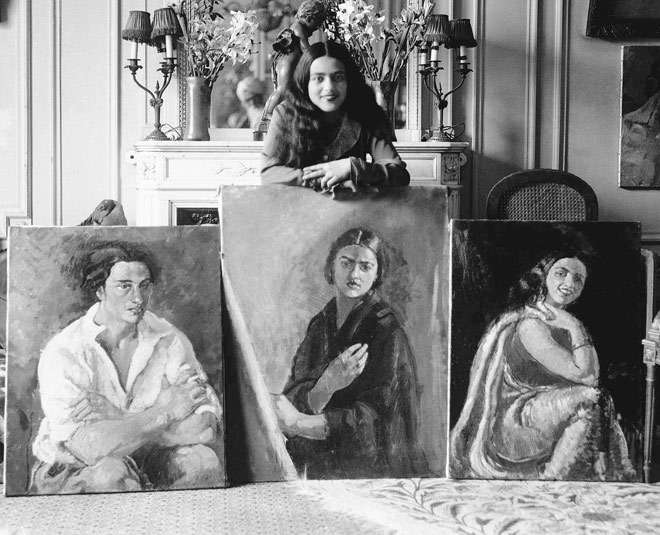 Born in 1913, with one foot in British India and one in the Austro-Hungarian Empire in an aristocratic family, she was rebellious by nature. Expelled from a Convent school after proclaiming to be an atheist. Growing up in a household with scholarly, artistic parents might do that, I suppose. With an intellectual Sikh father and musical Hungarian-Jewish mother, no wonder all that talent flows through her naturally. It was her uncle, Ervin Batkay who noticed her artistic talents and encouraged her.
As a young girl, she spent her time painting the servants in her household, which would inspire most of her work in adulthood. Her privilege led her to enroll in École des Beaux-Arts, Paris where she involved herself in various Bohemian circles. She embraced both sides of herself – the Indian and Hungarian ones. Influenced by Cézanne and Gauguin, she wore sarees and jhumkas to art shows, painted herself as well as her friends and lovers in multiple dramatic styles, until she returned to India in 1933 "haunted by an intense longing".
The rich earthy-tones in her art and ability to capture the moods and intensities. She showed the distress and plight of poor and deprived women in India. She had found her "artistic mission" which, according to her, was to express the life of Indian people through her canvas. Sher-Gil was known for her many lovers, men and women. In her Paris days, she formed an intimate relationship with fellow painter, Marie Louise Chasseny. Until the end of her days, even after her marriage to her first cousin, Victor Egan, she spoke affectionately of Chasseny. It is believed that her piece "Two Women" reflected their longing for one another. While in letters to her mother she denied their relationship, she stated, "I thought I would start a relationship with a woman when the opportunity arises."
Another one of her rumored lovers was Hungarian pianist; Edith Lang. Lang seemed to have fallen deeply in love with Sher-Gil, despite having been significantly older. Sher-Gil's part in the affair was "passive". Sher-Gil's parents destroyed all her correspondence with Chasseny and Lang along with many other rumored male lovers without her permission. In a letter to them she said, "I merely hope that at least the letters to Marie Louise, Malcolm Muggeridge, Jawaharlal Nehru, Edith and Khandalawal have been spared. I had left them behind not because I thought them dangerous witnesses of my evil past but because I didn't wish to increase my already heavy luggage… However, now I suppose I have to resign myself to bleak old age unrelieved by the entertainment that the perusal of old love letters would have afforded it."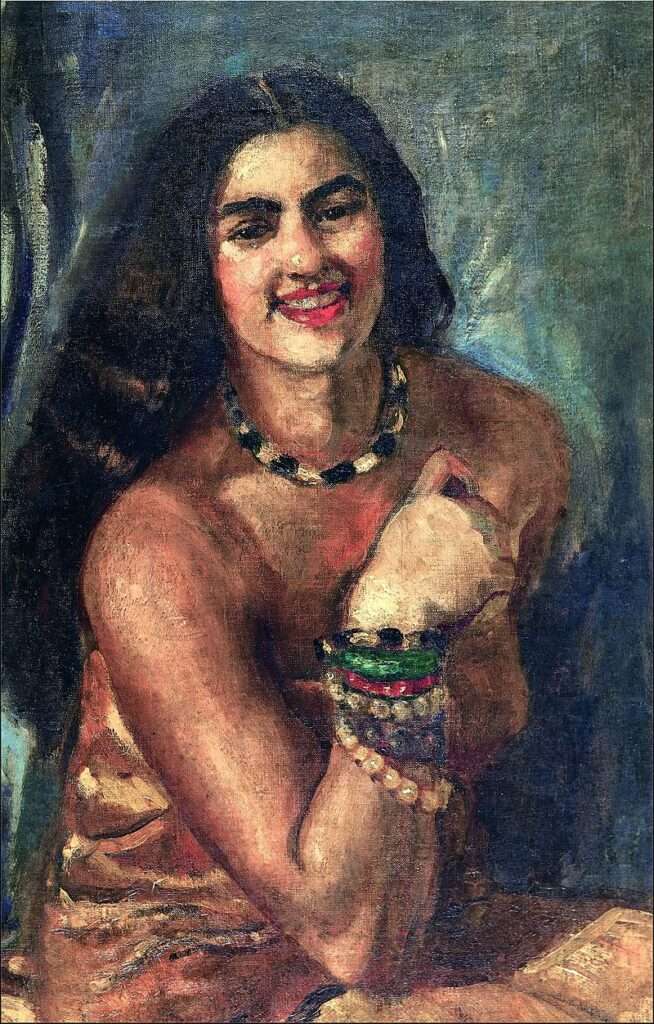 While she never reached old age herself, dying at 28, her parents' destruction of her letters remain an important part of queer erasure in history. Nevertheless, her art continues to live on, as legacy for us to look up to as a bold, beautiful queer artist who chose India. Her art continues to live on and dazzle us to this day.
She was India's "Frida Kalho". Her dark brows, red lips and enigmatic poses are what draw us to compare Amrita Sher-Gil to the emblematic surrealist painter. They both lived around the same time, painted around the same time on opposite ends of the world. One can easily draw parallels between the two beautiful, passionate artists but let us not diminish Sher-Gil's legacy as it belongs to India, as India belonged to her.