Know Your AIQA- Vaibhavi Mane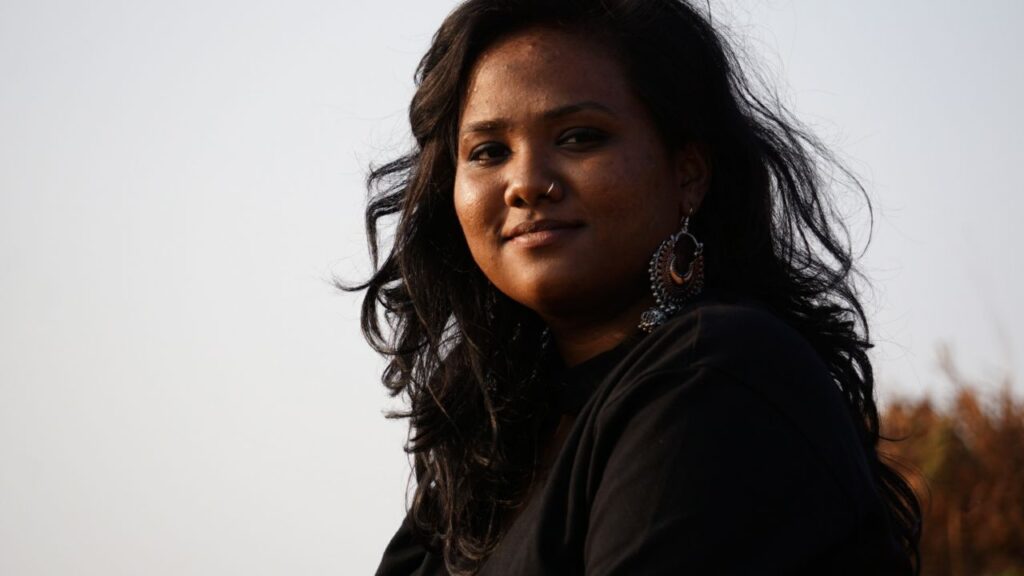 Hello earthlings. I'm Vaibhavi Mane, a 20 year old history student, who is desperately trying to keep it together and get a degree so that I could head straight for my goal in life which is to become a journalist one day. I used to dance, I really like to write and I occasionally paint.
I've been out as a bisexual for almost two years now. Fortunately, accepting my sexuality and coming out was an easy process for me because I had some amazing people by my side who made it much less emotionally and mentally taxing and were supportive through and through. Of course there were the occasional ifs and buts and snarky comments from some narrow minded people, but nothing that I couldn't handle.
I had a childhood and teenage full of criticism about my dark skin colour and weight, the consequences of which were anxiety, low self-esteem and zero confidence. Just when I would think that I was finally enough and my looks in fact did not overshadow my intelligence, wit, sense of humour and everything else that was good about me, life would send another moron my way who reminded me otherwise. Growing up, hardly did what was in my brain ever matter because what was on my face wasn't good enough, according to society. I don't know at which point I finally came to realise that there was absolutely nothing wrong with dark skin and the people who thought that having fair skin is what makes you beautiful are shitheads, but I'm glad I did.
I have this flame of feminism which is fueled by a desire to completely shut down the patriarchal norms which I grew up with. I've faced the downsides of patriarchy and I absolutely do not want the future generations to face what I did. Hence, I have the drive to make my contribution towards bringing a change in the way people have treated the marginalized groups like women and my very own LGBTQ+ community for centuries. I'm so thankful to have found a platform like AIQA which will provide me an opportunity to do the same. I know that change is on it's way and I'm ready to give whatever it takes to put up a fight against thing, hetero-cis-normative, patriarchal society.
Vaibhavi Mane