Major life of Miss Major Griffin- Gracy
Miss Major Griffin- Gracy, fondly known as 'Mama' in her community is a formerly incarcerated Black transgender right activist, human rights activist, and a community elder leader fighting for the rights of trans women of color for over 40 years of her life. She is a veteran of the stonewall riots and a survivor of Attica prison.
While relatively young, she discovered her love for female apparel. So, she began dressing up in her mother's clothes and experimenting with her attire. Unfortunately, Griffin-Gracy's mother found it and beat her to prevent her from donning women's clothing. Undeterred, Griffin continued to dress up and soon, discovered the drag ball scene in which she frequently participated, where she met many friends whom she lovingly called 'little' drag queens.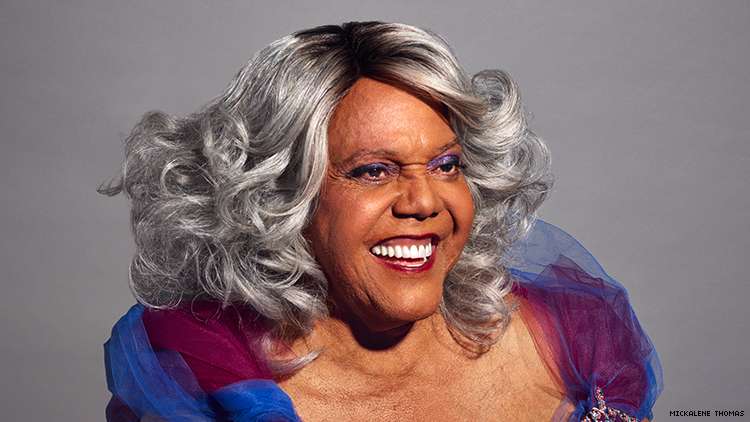 "The Drag Balls were phenomenal! It was like going to the Oscars shows today. Everybody dressed up. Guys in tuxedos, Queens in gowns you would not believe!"
At the age of 13, Gracy came out to her parents as transgender which resulted in her getting dragged to a psychologist, an exorcist, and a priest. When all of it failed to 'cure' her, Griffin's parents kicked her out. Young, homeless, and in desperate need of resources to survive, Griffin turned to sex work and occasional theft. She transitioned using hormones procured from the Black Market and was frequently fired from jobs as well as two colleges for her outward gender presentation.
After spending about six months in a mental institution due to a run-in with the law and struggling to get by, Miss Gracy moved to New York City. There, she performed in numerous drag revues and bars such as Jewel Box Revue, the Cherries, and the Powder Puff Revue. It was during this time she experimented with different names and finally settled on the one given by her parents- Major, adding the word Miss in front of it.
She found solace in the Stonewall Inn, a bar in Greenwich village. "We could go to Stonewall and everything would be fine, we didn't have to explain ourselves.", she recalled in an interview. It was on June 27, 1969, when Griffin-Gracy was in the Stonewall Inn when the bar was raided by the police, which led to the Stonewall Riots. On the first night of the riots, Miss Gracy was in the frontlines of the crowd with fellow transwomen when a cop knocked her out and she found herself in a prison cell the next day, with a broken jaw.
Griffin's perspective changed when her friend known as 'Puppy', a Puerto Rican trans woman and sex worker was found murdered in her apartment. Even with evidence for murder, the police ruled the case as a suicide. The realization that the authorities didn't care about the young transwomen being murdered acted as the catalyst for Griffin's involvement in trans activism. She began building a network so that they could collectively work together to protect each other; especially the sex workers.
After Stonewall, Miss Griffin was incarcerated for five years for a burglary in 1970 after a safe-breaking job went wrong. She was released on parole twice but sent back each time as her parole officer reported her for deviant behavior- wearing makeup and shaving her face and entering a bar known to cater to deviants. She was placed at the Clinton Correctional Facility where she met Frank Smith- who led the prison riots in Attica in 1971, who educated her about Black History 'and to strive to address the causes of racism, inequality, and transgender oppression.'
After getting released in 1974, Griffin decided to move to California in the late 1970s with her son Christopher and went on to adopt three other boys- runaways she found at a park. She returned to activism and started working in a food bank and began helping transgender people who were released from prison or were recovering addicts. But as the AIDS epidemic grappled with the queer community, she shifted her focus to providing resources to ailing queer people and served with Tenderloin AIDS Resources Centre (TARS) to ensure homeless people had the basic necessities available to them.
In the subsequent years, her work shifted back to the incarcerated trans people and their rights, equality, and safety. From 2006-2015, she served as the Executive Director of The Transgender Gender Variant Intersex Justice Project (TGI Justice Project), an organization that advocates for trans people behind bars as well as after their release. In 2014, she was made the Grand Marshall of the San Francisco Pride Parade and the following year a documentary 'MAJOR!' was depicting her struggles and activism for the rights of Transgender people. In 2018, she founded the Griffin-Gracy Historical Retreat and Educational Centre, the House of GG. Miss Gracy suffered a stroke in 2019- but survived and continues to engage in activism to this day. Her legacy continues to inspire countless black, trans and queer youth to strive for their rights and equality.
"We have to give people the room to be who they are, the courage to change and alter and grow."