Sunil Babu Pant: A monk who revolutionized Conservative Nepal into a beacon of hope for the LGBTQIA+ community.
Sunil Babu Pant, a Nepalese activist who moved the entire Asian continent with his sheer determination to end bigotry, intolerance, and unfairness faced by the LGBTQIA community in Conservative Nepal.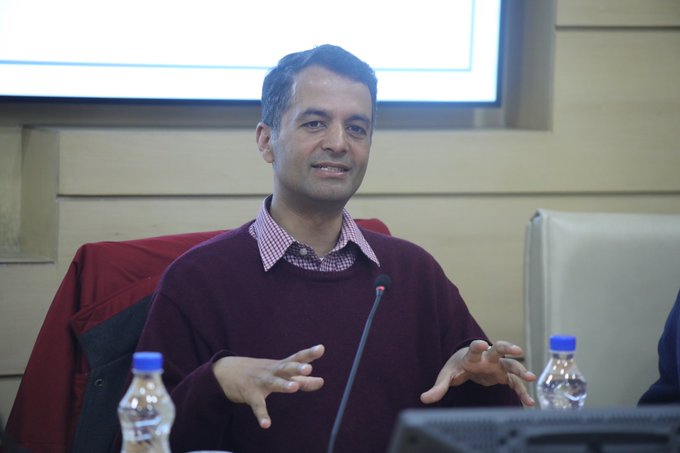 Pant was born to a Brahmin family in Gorkha District of Nepal in 1972. Pant came to Katmandu in 1990 to pursue his studies. Two years later he won a scholarship to study computer science in Belarus, where he first heard the word "homosexual." By that time, he knew that he was attracted to other men but did not realize that this placed him in the minority. "I thought everybody would be like me, having the same feeling," said Pant. He learned differently, particularly during a police crackdown on homosexuality in Belarus in 1994. There he saw the oppression of gay men prevalent, the queer-bashing, the posters in hospitals telling people to 'beware of gays', the police raids and beatings.
He got to experience sexual freedom in 1997 when he got a chance to travel to Japan. "I got to learn about gay rights," he said. "I started visiting clubs and restaurants for gays." He stayed three months there, and his next stop was Hong Kong. He went for further computer study at the University of Science and Technology. What he found there confused and baffled him. Expecting Hong Kong to be a modern society with liberal ways, he was open about his sexual orientation, only to find the very 'modern' people banish him for his identity. After six months he abandoned his studies and returned to his home country. In 1999, by now less interested in computers and more interested in social work, pant started initiating discussions with people about H.I.V./AIDS, asked them if they know anything about sexuality, and heard anything about gays and lesbians.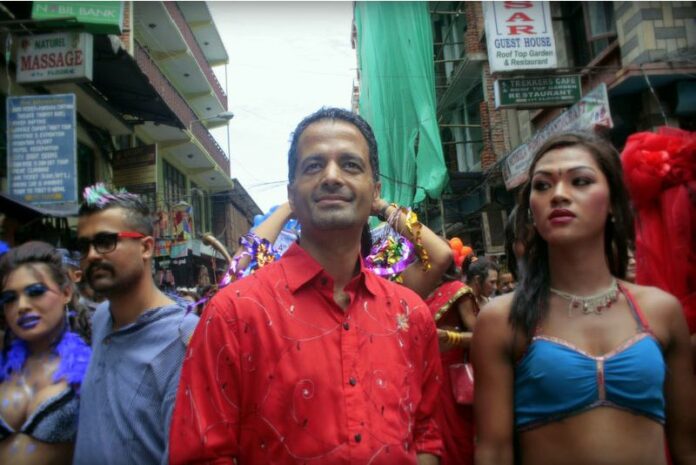 Sex, Gender, and Sexuality were and still are something that isn't politely talked about. Either the embarrassment of what society will think or the fear of getting punished unsettles the speaker, taking power away from their throats and giving it to the inks of suppressors. Nepal having a history of major political upheaval was no different. An ignorant government in power and a constitution in need of amendment signified the need for revolution to bring fairness of living to the third gender and other members of the LGBTI community.
Being considered an embarrassment for the tourists to see but the hypocrite in the sense, of traditional acceptance, of the third gender to dance and sing at weddings, births, and festivals which supposedly bring good fortune was very much prevalent. It also didn't put a stop to the illegal activities of local cops and civil servants who saw LGBTIs as an easy source of blackmailable funds. Many young queer men and women in Nepal's capital and towns faced beatings, even murders, extortion, and incarceration without charge. There was no organization to assist them, and many who would or could not marry faced family rejection. The dignity to live and the identity to distinguish was a faraway dream for the third gender in Nepal.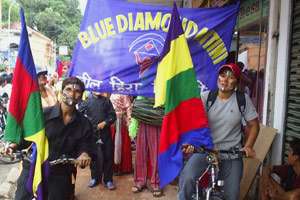 Around 2000, Pant found his interest in Constitutional Affairs & State-building, Justice & transparency, and above all 'Human Rights'. Pant founded an advocacy group to fight for the rights of gay men, lesbians, transgenders, and others. He was dedicated to defending human rights in general and working on health issues and H.I.V./AIDS. In 2001 he founded the Blue Diamond Society, Nepal's first LGBTI organization which aims to educate and assist with the sexual health, human rights, and well-being of gender and sexual minorities in Nepal. Blue Diamond Society, has offices in 20 districts and has 120,000 registered members as of now.
When the Blue Diamond Society expanded big enough, with support and financial aid, BDS leadership of Sunil Babu Pant and 3 other LGBTQIA organizations filed a writ petition with the Supreme Court against the government, Office of the Prime Minister and Cabinet, Ministry of Law, justice and Parliamentary Affairs, and Parliament of Nepal. on the grounds of its discriminatory laws and behavior against the LGBTQI community.
The Supreme Court of Nepal, on 21st December 2007, in a landmark ruling decreed that sexual and gender minorities are "natural persons" and as such should be guaranteed the same rights as other citizens along with that SC legalized same-sex marriage. And with this, Nepal became the first country in the world to officially recognize a third gender, catching the world off-guard. The Constitution of Nepal now recognized the third gender as well as legalized same-sex marriage and relationships. As sweet as the epiphany of the ruling was, the immaculate struggle to now make society understand the very natural existence of the LGBTQIA community came into question.
Pant had the answer to this question as well, he became the first 'Openly Gay Member of Parliament of Nepal' advocating for the community's rights and starting off by changing the mindset of the other MPs from within the parliament. Other than these major contributions, Sunil Babu has hosted a television talk show on LGBT rights called 'Pahichaan' for two years. He was among the 29 Human Rights leaders who were signatories of the Yogyakarta Principles formulated in 2006.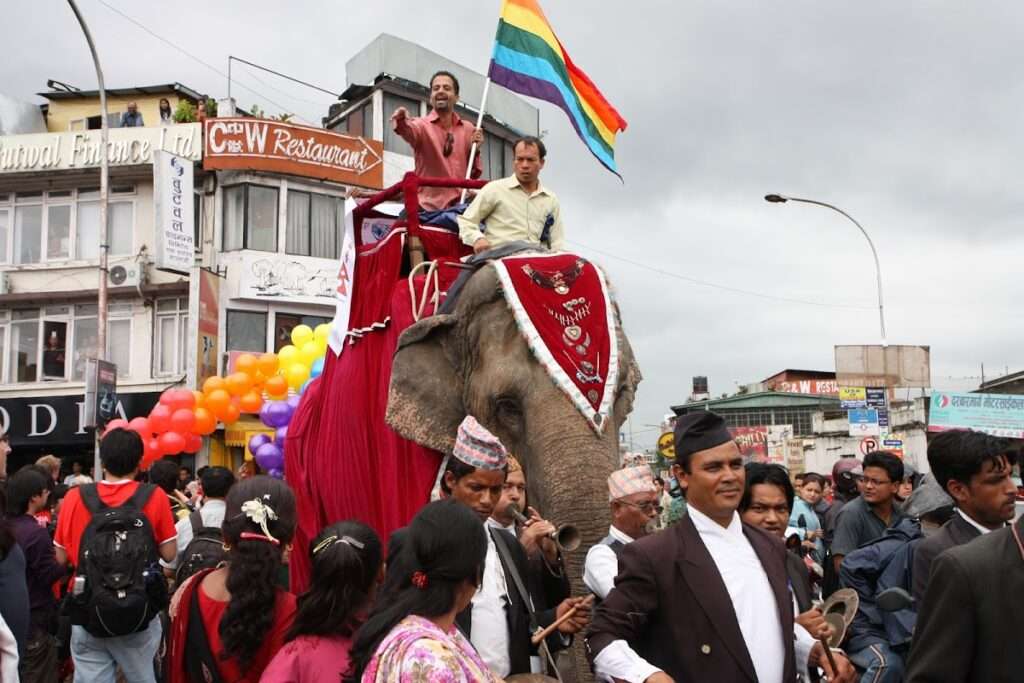 Pant was now focused on development and peace issues. He established the Peace Environment Development NGO to address climate change issues. He also founded Nepal's first gay travel agency, Pink Mountain, which provided gay couples with customized tourist services. Pant performed the first public gay marriage ceremony in Nepal in June 2011, between a lawyer and a professor from Denver. Norwegian MPs Anette Trettebergstuen and Hkon Haugli nominated him for the 2014 Nobel Peace Prize.
Pant gained widespread media attention in 2012 when he wrote an open letter to Mark Zuckerberg and Chris Hughes urging Facebook to allow users to identify as "Other." Out Run, a documentary directed by S. Leo Chiang and Johnny Symons, is said to be based on his life. The film follows Bemz Benedito, the leader of an LGBT political party, as she attempts to become the first transgender woman elected to Congress.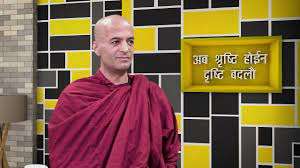 He engraved his name in the history of Nepal and indeed of the world too. Since 2021, he has become a Buddhist monk and is now known as Bhikshu Kashyap, he still engages with people and issues but, in Buddhism in its true sense, Pant has found peace.
Sunil Babu Pant is a major, major inspiration to all of us, he is the epitome of how one singular person can change the entire country's law. Although the world still has a long way to come around the major topics of Sex, Sexuality, and Gender, Pant proved the very quote, " When you are right, you stand alone, but soon the oppressed join hands for courageous acts."